Audio Video Club presents "Trash and Trivia"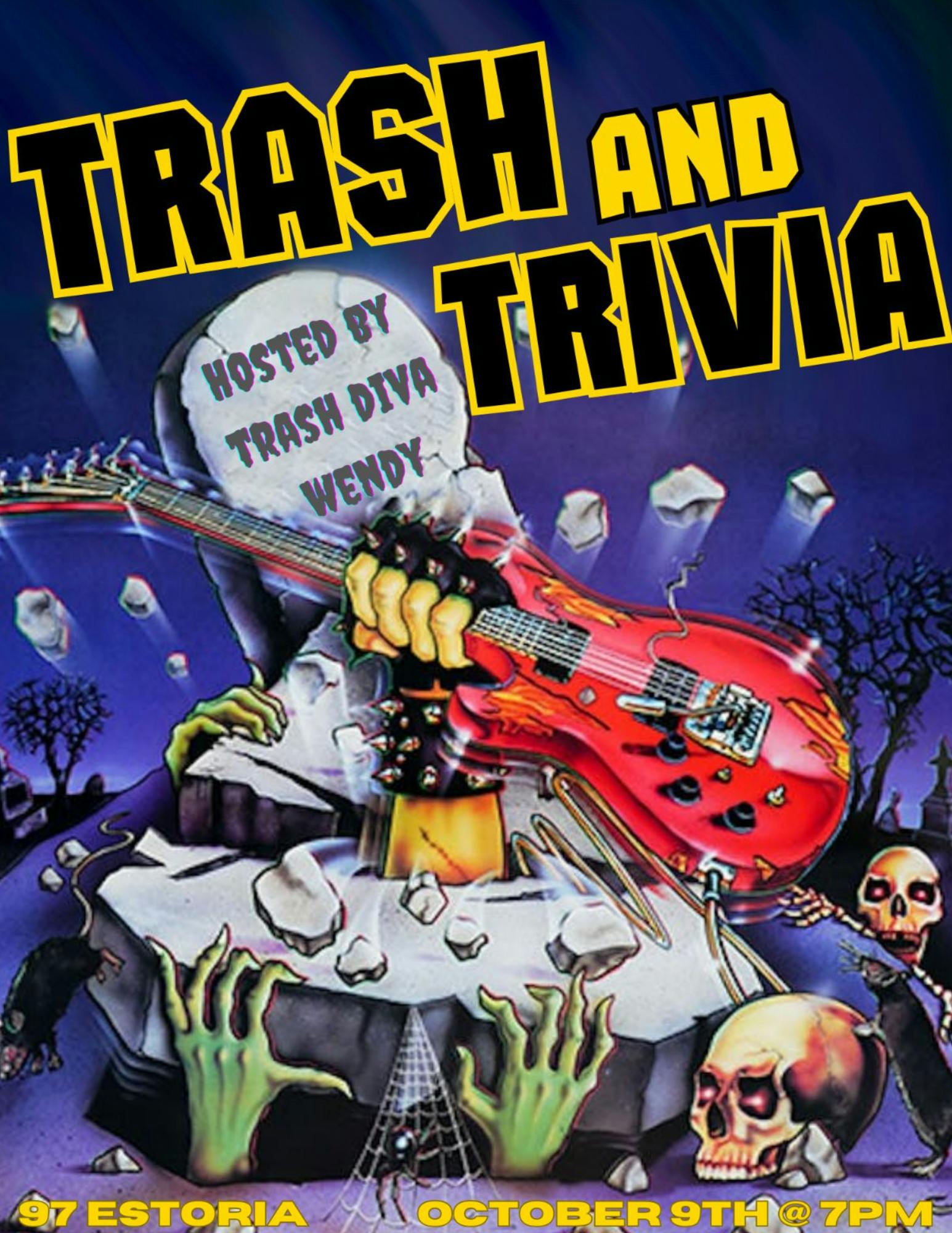 Do you like trash movies? Do you like trivia?
Monday, September 11th at 97 Estoria is the perfect place for you!
Audio Video Club will kick the evening off with a few rounds of trivia ( Hosted by Trash Diva -Wendy) before pressing play on a terribly good movie.
There will be prizes, drinks, and community laughs.
RSVP for Monday's Trash Trivia with Audio Video Club
About: Audio Video Club is a projector and screen dedicated to the exploration of visuals and sound through events, exhibits and workshops. We aspire to change the way people view, perceive, engage and experience forms of audio/visual creative works.